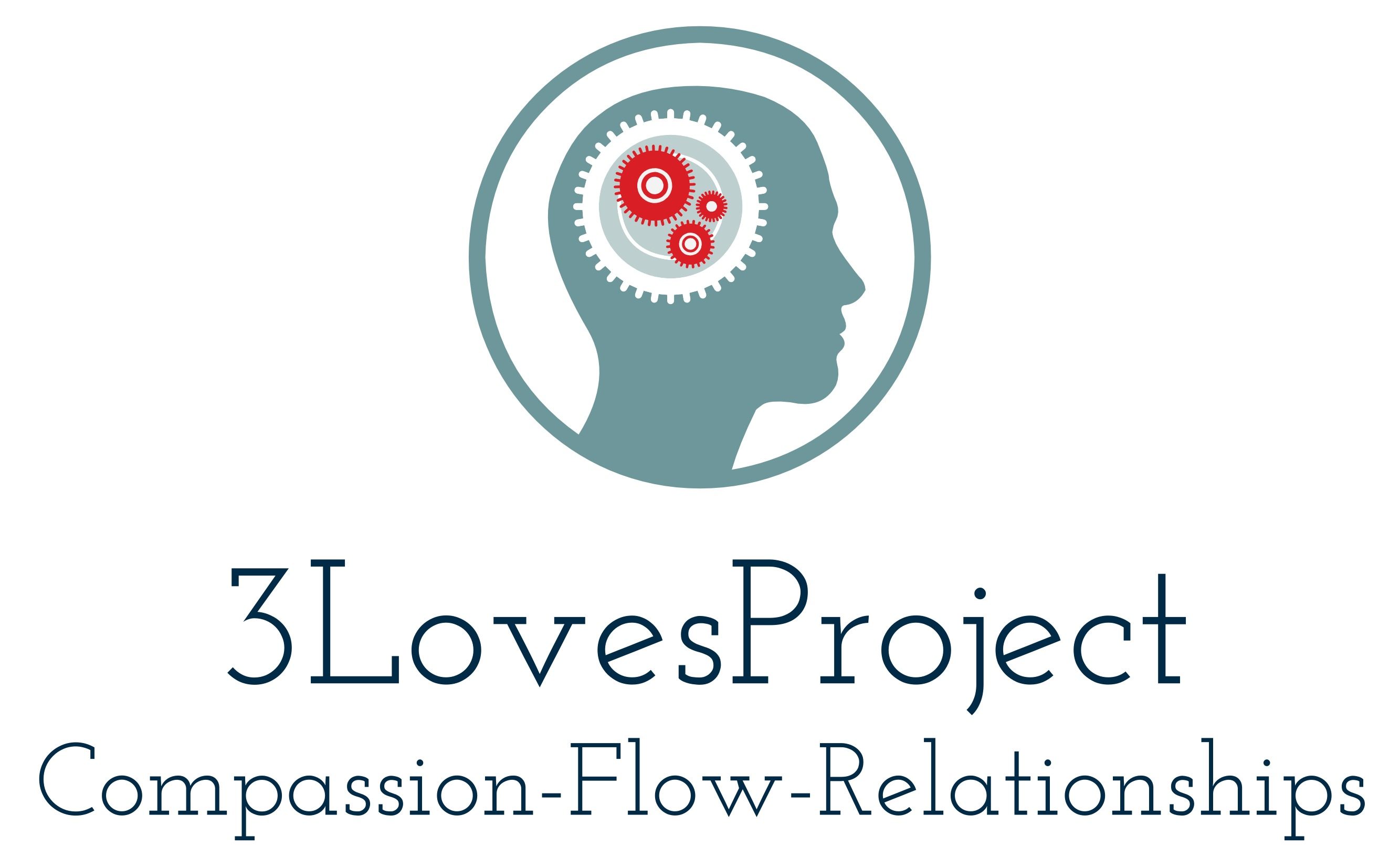 A Free Daily Program for Positive Mental Health and Personal Growth
The 3 Loves Project is an opportunity to take (a minimum) of 3 conscious minutes daily to focus on positive mental health strategies.
Each day's focus builds upon previous days, to deepen self-understanding, good relationships, develop mindfulness, self-esteem and self-compassion.
Why 3 Loves?
I've organised the 3 Loves Project around 3 aspects of life that create thriving when we give them our attention.
These 3 are so important to humans universally that I call them the 3 Great Loves of our lives:
1. Self-compassion (or self-respect)
Self-compassion is a life skill.  It often starts with our self-talk. Much of the work I do with people begins with looking at, and changing their self-talk. Gentler authentic self-talk often comes from changing our perspective of ourselves and becoming our own champion. Changing our relationship with our inner critic helps us to be more confident, open, adventurous and a whole lot less anxious.
Part of the 3 Loves Project is devoted to
becoming your own hero 

instead of 'your own worst enemy'.
2. Quality relationships with other beings (human, animal or vegetable!)
Micro-shots on healing misunderstandings and building intimacy and trust in relationships, romantic and otherwise.
Learn how to engage more deeply with family and friends.
Lessen anger and manage conflict more effectively.
3. Passions – thing(s) we love that challenge, engage and put us in a state of FLOW
Identify and use your strengths and talents.
Tips and challenges to find more opportunities for pleasure and achievement every day.
One love, one strategy daily. All you need is 3 minutes.
Begin anytime and start where you are.
Sign up and you're in.