Virtual One to One Sessions
Looking for coaching or positive psychological strategies, delivered online?
If you'd like a virtual appointment with me, yes, it's possible using the free (and simple to use) Zoom meeting platform.
The 3 Loves Project
A bold experiment over 365 days (you can start at Day 1 anytime) devoting a minimum of 3 conscious minutes a day to positive mental health strategies. I will be dong it with you so we can check in along the journey. Each day we'll focus on the practicalities of living from one of the 3 great loves of life that feed mind, body and soul – good relationships, self-compassion and finding flow in personal passions.
Relationship E-course
I'm a major contributor to the Spark My Relationship e-course, an initiative of I-do Podcast founders Sarah and Chase Kosterlitz.
It's a solid resource if you're looking to revitalize your relationship and get a bunch of real strategies for greater happiness that you can implement straight away to make things better.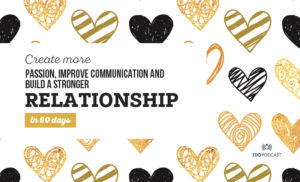 Lovelands Sessions
From time to time I run personal growth groups called The Lovelands Sessions. You'll find a listing of upcoming Lovelands Sessions here.
Public Talks
I love speaking to groups about positive mental health strategies, making better relationships, resilience, parenting, personal growth and mindful living. Be in touch if I can help out.
The Couch Inner Circle Facebook Group
For regular insights, inspiration and connection join me on my virtual couch for a chat.
My Facebook group The Couch is a place of connection and insights about life, love, relationships and pursuing life passionately.
From time to time in the group I share insights, articles and offers only for my inner circle.
The Couch group also gets updates on the 3 Loves Project – an experiment where you're invited to devote a minimum of 3 conscious minutes a day to positive mental health strategies, right alongside yours truly!
If that sounds like it would add to your world, join me, my colleagues and friends for virtual coffee and time out talking life, love, relationships, our challenges and passions.
Just click the Facebook icon at the top of the page and join The Couch from my page.
I look forward to getting to know you better there.