Do you need relationship help but don't know where to start?
Maybe face-to-face counselling isn't what you want, but you need something to help you to communicate better, stop the feelings of resentment building and start having fun together again. Some online resources might be a good place to start.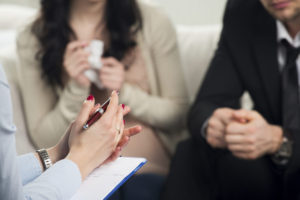 My online 'retreat' (in your own time and space) offers tips to reshape your relationship intelligently and mindfully and gives you ideas for living more passionately in every aspect of your life together. If you're not keen to take the step into counselling, or it's impossible to find the time or help nearby, you may enjoy an online course as a low-stress, low-cost option. It doesn't replace counselling but it will help you talk with each other positively again and ease relationship strain, if you follow the guidance offered.
I created the brief online course based on extensive experience teaching couples how to create an exceptional relationship and heal relationships that are struggling. The course uses videos, reading and reflective exercises which you complete in your own time and space. You will learn core skills to communicate more effectively, understand yourself and your partner and deal more confidently with challenges.
MODULES:
Relationship Detox
The last thing you need is unhelpful old habits to block your progress as you start intensive work on your relationship, so we deal with them in the first module.
I'll describe 4 big relationship DON'TS and some healthy alternative ways to interact together.
You'll learn strategies to handle conflict respectfully without invoking the 4 'baddies'
You'll learn how to really forgive each other and yourself.
This module is essential preparation for the rest of the course.
Communication
Love is a very focused and specific giving of our attention. When we really listen to another person from our heart and soul, not just our head, they feel especially treasured and seen. In this module we focus on:
Learning healthy communication
Finding compromises and what to do when you can't reach a compromise
We'll also look at practical mindfulness skills to build your resilience to stress, help you to listen more effectively to one another and deal with differences of opinion more calmly and assertively.
Intimacy
In this module we'll immerse ourselves in nurturing all things intimate, thrilling and erotic in your relationship. Specifically we'll explore:
Sex secrets from a couple therapist
What it means to create a life of Hot Devotion
Understand the power of words, story and fantasy in love
And how to talk about all things erotic with your partner and enjoy the benefits.
Mindful Loving
In this module we set our sights on a beautiful future:
We'll look at your love languages as individuals
We'll explore the different styles of love and how each can be present in our relationship
We'll learn how to develop and strengthen your couple 'micro-culture'
And we'll acknowledge that love is a very deep kind of attention, and how to give and receive that attention.
FAQS:
Who is behind The School of Love e-course and resources?
Dr Debra Campbell-Tunks is Director of The School of Love, based in Melbourne Australia. She is a psychologist, author, university lecturer and speaker, specializing in couple therapy. Debra has worked in private practice with GPs, consulting on everything from panic to parenting problems, and for a number of years was a couple therapist at Relationships Australia. Prior to psychology Debra taught yoga and meditation, and a mindful, soul-centered approach to relationships remains evident in all her work. Debra is author of the e-book Hot Devotion about fueling the spark in relationships, and a forthcoming book about the centrality of love in shaping our identity and the paths we choose in life.
Is the School of Love suitable for relationships that are struggling?
Yes. The School of Love e-course delivers wisdom and skills direct from a senior psychologist, which would normally be taught across a number of couple therapy sessions, to help put you both back on track to better relating, powerfully and quickly. Often couples don't want to go to couple therapy or counselling until its too late, or one partner wants to go but the other doesn't feel ready.
The School of Love is a self-paced, cost-effective home-based option where you can learn many of the skills and critical information usually taught during multiple good couple therapy sessions. The e-course is not a replacement for couple counselling or couple therapy but it is an excellent foundation even if you decide to attend therapy in the future – you will be streets ahead. There is also a good chance that your awareness and skills will be so increased and you will see such marked improvements in your relationship that therapy will no longer feel as necessary.
Is the School of Love suitable for relationships that are great but could just do with an extra spark?
Yes, absolutely. The optimal time to work on your relationship is when things are good; you're relaxed, motivated about taking the relationship to deeper levels of intimacy and fun, and focused on giving your best to get the most out of your shared experiences.
What is the fee?
$97.00 and yes, that covers both members of a couple completing the e-course.
BUT FOR A LIMITED TIME $27 as we undertake upgrades to our format!
Is participation anonymous?
100%.
Is The School of Love e-course suitable for same sex relationships?
Of course, absolutely.
Do both members of a couple need to do the course?
Yes, but not necessarily at the same time or in the same place. You can each login and complete the modules at your own pace and discuss what you learn at your leisure.
Who shouldn't do the course?
The e-course is not suitable if there is violence, abuse or infidelity in your relationship, or a recent history of such occurrences. Such issues require more direct assistance from a professional than an e-course is able to provide.
Is the School of Love online retreat suitable as a marriage preparation course?
Yes, absolutely.
What results will I achieve from completing the School of Love eCourse?
You'll know the toxic factors that undermine relationships and how to avoid them
You'll know exactly how to disagree respectfully
You'll develop greater self-awareness
You'll feel more connected to your partner by working through the eCourse together
If you both fully participate, you will likely both feel inspired to greater intimacy
You will have put conscious habits in place to make your relationship stronger, hotter and happier
You'll know how to ask for what you want in a way that's more likely to help you get it
You'll learn basic stress management techniques
Is there a time limit on completing the School of Love course?
No, once you enroll in School of Love course you have ongoing access to this relationship course, including any future updates to this particular course.
[maxbutton id="2″]